2021/01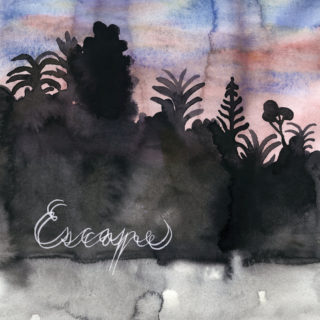 Radim Hanousek : ESCAPE (Ma Records)
During my study stay in Portugal, I recorded dozens of hours of field recordings in Lisbon, Peniche, and Sintra, and prepared a simple graphic score inspired by the phases of the waves of the sea in relation to wind speed. During the covid isolation time, I asked six Czech and five Portuguese musicians to interpret this score. They contributed their personalities and creativity without any idea of the whole. I processed the materials I acquired in two ways: by layering the home recordings of the participating musicians (ESCAPE I) and by mixing the Portuguese field recordings with a studio quartet of musicians responding independently of each other to different sonic materials (ESCAPE II). The result is a collage of improvised and composed music, field recordings, and electronic. -RH-

Create your own mix of ESCAPE I and try various combinations of instruments and sounds (solo, mute, dynamics) via this website:
www.radimhanousek.cz/en/ESCAPE
ESCAPE I
Helena Espvall  violoncello
Maria do Mar  violin
Anežka Nováková marimba 
Žaneta Vítová accordion
Jana Vondrů voice, harmonium
Hernâni Faustino  double bass
Peter Korman  double bass
Matej Olah guitar
Martin Opršál marimba, marimbula, kalimba, Tibetan bowls, timpani, cymbals
Guilherme Rodrigues violoncello
Alvaro Rosso  double bass

ESCAPE II
Jana Vondrů  voice, harmonium
Hernâni Faustino double bass
Radim Hanousek bass clarinet, soprano saxophone
Martin Opršál  marimba, marimbula, kalimba, Tibetan bowls, timpani, cymbals

project realised at Radim Hanousek's home studio (12/2020 – 03/2021) with field recordings
made in Lisabon, Peniche, and Sintra (11/2020)
final mixing and mastering – Tomáš Vtípil (4/2021)
watercolour – Veronika Vlková

special thanks to
Ulrich Krieger for inspiring and intensive project leadership
all the musicians that entered the project with their distinctive recordings and creativity
Jana Vondrů and Hernâni Faustino for their collaboration on and recordings for ESCAPE II
Veronika Vlková for her beautiful watercolour
Tomáš Vtípil for his great work, smart ideas and empathy during the mixing process
Jaroslav Šťastný for our frequent and fruitful consultations
Ma Records
_______________________________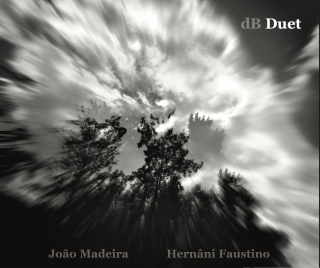 dB Duet (FMR records)
João Madeira double bass 
Hernâni Faustino double bass
We present the CD "dB Duet", a duet of double basses, feat. Hernâni Faustino and João Madeira! Live recording at O'Culto da Ajuda, 2 legendary concerts that represent the high point of a small tournée in Lisbon, in which the two bass players built their own language shared in an intense dialogue. Knowing each other for + than 20 years, this CD is also a high point of their friendship.
_______________________________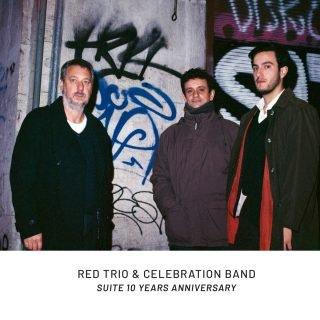 RED trio & Celebration Band  – Suite 10 Years Anniversary (NoBusiness Records) 
RED trio
Rodrigo Pinheiro piano
Hernâni Faustino double bass
Gabriel Ferrandini drums and percussion

Celebration Band
Sei Miguel trumpet
Luís Vicente trumpet
Fala Mariam trombone
John Butcher tenor and soprano saxophone
Pedro Sousa tenor saxophone
Rodrigo Amado tenor saxophone
Nuno Torres alto saxophone
Ernesto Rodrigues viola
Ricardo Jacinto cello
Miguel Mira cello
Mattias Ståhl vibraphone
Carlos Santos electronics
Miguel Abreu voice, electric bass
David Maranha percussion
________________________________