2021/01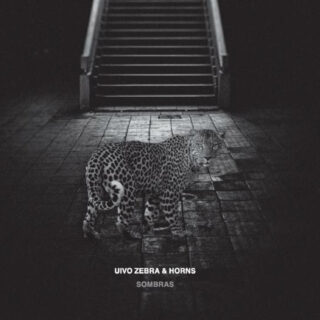 Uivo Zebra & Horns Sombras (Bocian)
Jorge Nuno electric guitar
Hernâni Faustino  electric bass
João Sousa  drums and percussion
Luís Vicente  trumpet
José Lencastre alto saxophone
Paulo Galão tenor saxophone
Pedro Arelo baritone saxophone

Recorded (9 December 2018) and Mix by Joaquim Monte at Namouche Studios in Lisbon
Assisted by Jerome Durand and Bernardo Centeno
Mastered by Simon Wadsworth
Artwork by Joanna John
Band photos by Nuno Martins
Produced by Jorge Nuno and Hernâni Faustino
Executive Production by Grzegorz Tyszkiewicz
_______________________________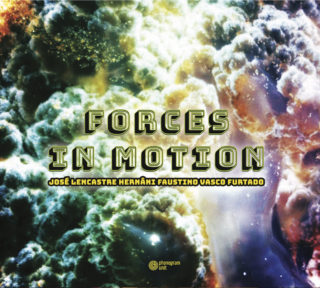 Forces in Motion (Phonogram Unit)
José Lencastre alto saxophone 
Hernâni Faustino electric bass
Vasco Furtado drums 
After the acclaimed "Vento" the first recording of this trio on Phonogram Unit, José Lencastre, Hernâni Faustino and Vasco Furtado have now a new chapter with this new recording "Forces in Motion". The music have a strong sense for searching  and risk, in a different way from the debut released. Faustino trade the double bass for his electric bass on this recording, Lencastre's alto saxophone are breathtaking and melodic, Furtado's drums are always a surprise with organic and fundamental details.  The sound of the trio have now a new dimension. Intriguing music, focused, quiet, strong and with beautiful colors.
________________________________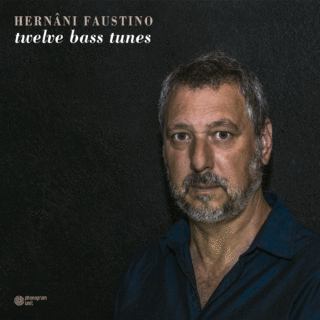 Hernâni Faustino Twelve Bass Tunes (Phonogram Unit) 
Recorded (16.01.20) and mixed at Namouche Studios, Lisbon, by Joaquim Monte 
Mastered by Simon Wadsworth 
All music by Hernâni Faustino
Produced by Sei Miguel 
Executive production by Phonogram Unit 
Photography : Nuno Martins 
Design : Sofia Faustino 
Special thanks to my Family and Fala Mariam 
After taking up the double bass, Hernâni Faustino played and collaborated in a variety of contexts, such as rhythm sections or chamber music. He formed the RED trio and played all over Portugal, Europe and the USA.  He won awards for the best debut records on All About Jazz, with the Nobuyasu Furuya Trio "Bendowa" and RED trio debut cd. All About Jazz also put RED trio + Nate Wooley concert in New York on the list of "best of the year".

His collaboration with other musicians such as Rodrigo Amado, Sei Miguel, Ernesto Rodrigues and others made him a regular on the Lisbon improvised scene. He also started playing some solo concerts, music for theater and founded the cooperative label Phonogram Unit with other musicians from Lisbon.

Autodidactic, Faustino introspectively and expressionistically encompasses a non-specific global sensibility.
It's surprising that the Portuguese bassist didn't record a solo until now! "Twelve Bass Tunes" provides a direct window into his world. For those interested, but unfamiliar with more outside music, there's plenty of structure to hang on there. An open mind and an appreciation for the instrument are all that's needed.
_______________________________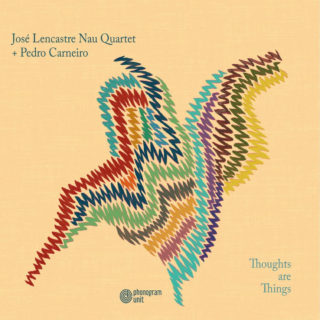 José Lencastre Nau Quartet + Pedro Carneiro Thoughts are things (Phonogram Unit) 
Pedro Carneiro marimba
José Lencastre tenor and alto saxophone
Hernâni Faustino double bass
Rodrigo Pinheiro piano
João Lencastre drums
_______________________________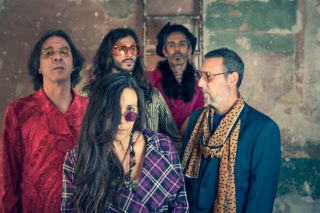 Patifes Post Fancy Experimental Music Tales
We joined 5 artists during covid lockdown; 1 actress and 4 musicians to create a music band, a new project that had as its starting point the MusicHall of the 19th century in taverns of London, where musicians and actors play bumpy and scoundrel stories. We reinvented this time in our time, also he rugged and scoundrel, with the taverns so often closed and where the human face is inside out and only has both eyes to show. 
Teresa Sobral  voice, electronics
Luís Lopes  electric guitar
Miguel Fevereiro  electric guitar
Hernâni Faustino  double bass, electric bass
Miguel Sobral Curado  drums, electronics
________________________________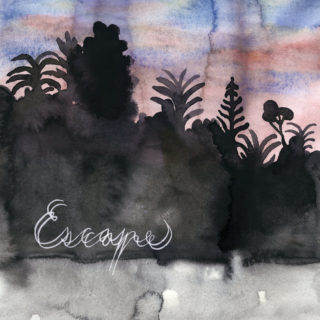 Radim Hanousek : ESCAPE (Ma Records)
During my study stay in Portugal, I recorded dozens of hours of field recordings in Lisbon, Peniche, and Sintra, and prepared a simple graphic score inspired by the phases of the waves of the sea in relation to wind speed. During the covid isolation time, I asked six Czech and five Portuguese musicians to interpret this score. They contributed their personalities and creativity without any idea of the whole. I processed the materials I acquired in two ways: by layering the home recordings of the participating musicians (ESCAPE I) and by mixing the Portuguese field recordings with a studio quartet of musicians responding independently of each other to different sonic materials (ESCAPE II). The result is a collage of improvised and composed music, field recordings, and electronic. -RH-

Create your own mix of ESCAPE I and try various combinations of instruments and sounds (solo, mute, dynamics) via this website:
www.radimhanousek.cz/en/ESCAPE
ESCAPE I
Helena Espvall  violoncello
Maria do Mar  violin
Anežka Nováková marimba 
Žaneta Vítová accordion
Jana Vondrů voice, harmonium
Hernâni Faustino  double bass
Peter Korman  double bass
Matej Olah guitar
Martin Opršál marimba, marimbula, kalimba, Tibetan bowls, timpani, cymbals
Guilherme Rodrigues violoncello
Alvaro Rosso  double bass

ESCAPE II
Jana Vondrů  voice, harmonium
Hernâni Faustino double bass
Radim Hanousek bass clarinet, soprano saxophone
Martin Opršál  marimba, marimbula, kalimba, Tibetan bowls, timpani, cymbals

project realised at Radim Hanousek's home studio (12/2020 – 03/2021) with field recordings
made in Lisabon, Peniche, and Sintra (11/2020)
final mixing and mastering – Tomáš Vtípil (4/2021)
watercolour – Veronika Vlková

special thanks to
Ulrich Krieger for inspiring and intensive project leadership
all the musicians that entered the project with their distinctive recordings and creativity
Jana Vondrů and Hernâni Faustino for their collaboration on and recordings for ESCAPE II
Veronika Vlková for her beautiful watercolour
Tomáš Vtípil for his great work, smart ideas and empathy during the mixing process
Jaroslav Šťastný for our frequent and fruitful consultations
Ma Records
_______________________________